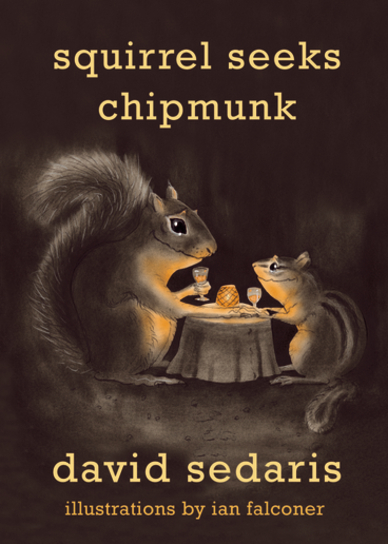 SQUIRREL SEEKS CHIPMUNK: A MODEST BESTIARY by SEDARIS, DAVID;



List Price: HK$ 209.00





¡@ISBN
9780316038393
¡@Subject
FICTION
¡@Publisher
LITTLE, BROWN
¡@Publication
2010
¡@Edition
Hardcover
¡@Version
Original
¡@Description
Featuring David Sedaris's unique blend of hilarity and heart, this new collection of keen-eyed animal-themed tales is an utter delight. Though the characters may not be human, the situations in these stories bear an uncanny resemblance to the insanity of everyday life. With original illustrations by Ian Falconer, these stories are David Sedaris at his most observant, poignant, and surprising.