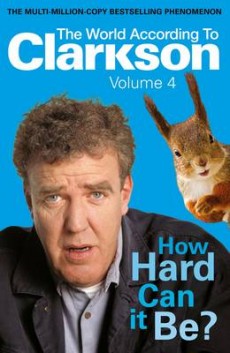 WORLD ACCORDING TO CLARKSON VOLUME 4: HOW HARD CAN IT BE? by CLARKSON, JEREMY;



List Price: HK$ 225.00





"@ISBN
9780718156756
"@Subject
HUMOUR
"@Publisher
MICHAEL JOSEPH
"@Publication
2010
"@Edition
Paperback
"@Version
Original
"@Description
Jeremy Clarkson had a dream. A world where the nonsensical made sense, the idiotic was abolished and the sheer bloody brilliant was embraced. In ""How Hard Can It Be?"¦ our hero embarks on a quest to set the world to rights. Again. For anyone who thought the time has come to stop the nonsense and celebrate the sensational, read on. Because seriously, how hard can it be?